"Connecting People to Christ in His Word and Love."
Welcome to Trinity Lutheran School
1200 N 56th Street  Lincoln, NE  68504 | 402-466-1800
---
 Chapel on most Fridays 8:30am in the Gym
---
2013 – 14 THEME: "Trust in Jesus!" Theme Bible Verses: Proverbs 3: 5- 6
2013-2014 Choir Schedule for all Groups
---
Link to the 2014-2015 School Calendar as Currently Approved by School Board
Registration fees for K-5 are now $200 and for ECE (Toddler, PreSchool, Prekindergarten) they are now $150.
Click here for Early Childhood/Preschool or Elementary Registration forms and information for 2014-2015 school year!
NOTE: If you are getting a form from the above link, most of the form can be filled out on your computer before printing, Then all that remains after printing is a signature and to circle a few remaining options on the form. All online forms will need to be printed and a paper copy with signatures returned to the school. Thank you!
---
Summer Camp is just around the corner. The Trinity Lutheran Summer Camp Staff is looking forward to another fun-filled and exciting summer. We are very excited to invite you and your family to be a part of it. Please join us for a SUPERhero Summer! Click the banner below for more info & the registration form!
Summer Camp will begin on Wednesday, May 21, 2014. We open at 7:00 a.m. and close at 5:45 p.m. Summer Camp will end Friday, August 8, 2014. We will not have summer camp on Monday, May 26th (Memorial Day) or Friday, July 4th (4th of July).
---
 Trinity Lutheran School is seeking Support Staff for the after school care program.  You must be 16 years of age to apply.  This position would start immediately and carry over into the summer program if the candidate is available.  Please contact Melissa Green at 402-466-1800 with questions or apply in person at Trinity Lutheran School.
The Yearbook committee is starting to plan – parents, if you have any pictures from field trips or any school activities we would love to see them if you are willing to share!
Remember to check out Trinity Lutheran School's Facebook page!  There are a lot of pictures of NSLW, Daddy/Daughter Dance, Ride the Waves, the snowplow blade painting, the Book Fair, the carnival, the Mother/Daughter Tea, and the 2nd Graders helping out with Operation Christmas Child.
---
Support Trinity Lutheran School by shopping with SCRIP!
On Hand Order Form & Full Order Form 
Full order form has a greater variety of SCRIP cards available… but the On Hand form will give you a list of what we keep on hand for quick purchases. Contact the School office or catch the SCRIP people after school or at Trinity Church if you have questions.
---
To order online go to www.gaschoolstore.com
Trinity Online Store # 2503233
---
Support Trinity Lutheran School by shopping with SchoolStore.com
SchoolStore.com is an online shopping mall where over 200 nationally known online merchants have agreed to give a percentage of sales to K-12 schools. Companies like WalMart.com, Sears, Target, DisneyStore.com, Family Book Store, and Oriental Trading Company participate. Most merchant contributions to your school will average 5%-10% but some go as high as 50% of sales!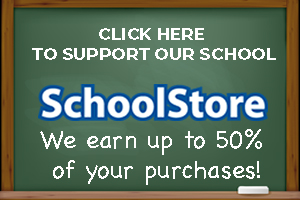 1) Click here to go to the site
2) Click on the find school button at the top
3) For City, State put in Lincoln and select Nebraska
4) Click on Choose School next to "Trinity Lutheran Grade School" in the list that appears, and start shopping!