Welcome to Trinity Lutheran School
"Connecting People to Christ in His Word and Love."
1200 N 56th Street  Lincoln, NE  68504 | 402-466-1800

---
 Chapel on most Fridays 8:30am in the Gym
---
Enrollment for 2016/2017 is open! 
Click here for tuition information.

***Financial Aid is only available for Kindergarten-5th Grade***



Would you like more information? Click here or give us a call – 402-466-1800!
---
In Other News….
Paperwork
Please make sure all paperwork is completed.  The office needs all enrollment forms completed in order to set up tuition agreements and lunch accounts.  We also need a current copy of your child's immunization record.  If you have not already sent that to us, please do so next week.  Finally, our Parent/Student Handbooks are coming home today.  Please read them and sign the back page and return it to the school office. 
Slight Change in Chapel Time
This year we will begin chapel at 8:30 am instead of the usual 8:35 am.  Just a slight change :)
PTL is still looking for Volunteers
We are still in need of a few Room Parents or Room Parent Helpers.  If this is something you are interested in doing please click here to sign up!  ***For each event that you choose to volunteer for, your family's name is entered into a drawing for a week of FREE lunch!***
Baton Rouge Lutheran School –Recent flooding in Louisiana
Two dozen or more school families, including some faculty members, have homes that are flooded and some school families have lost everything.   Please include these families in your prayers.  If you would like to contribute to a fund that has been set up to support the families impacted by the flood you can visit their website and donate on-line.  http://tlcbr.org/batonrougelutheranschool.
Trinity Lutheran Elementary Night @ Lincoln Lutheran
Each year Lincoln Lutheran High School invites students from each of the Lutheran Elementary Schools to attend a Varsity Football and Varsity Volleyball game.  Lincoln Lutheran will give each student a pass to attend the game.   Passes to the football game will be handed out next week.  See the two designated nights for Trinity under the Upcoming Events.
Upcoming Events:
Fri Aug 26: 8:30- Chapel—2nd Grade Bible Presentations
7:30pm Trinity Lutheran Night at Lincoln Lutheran Football Game
Fri Sept 13: Trinity Lutheran Night at Lincoln Lutheran Volleyball Game
Fri Sept 30: Trinity students sing National Anthem at Lincoln Stars Hockey Game—more info to come!!!
---
Support Trinity Lutheran School by shopping with SchoolStore.com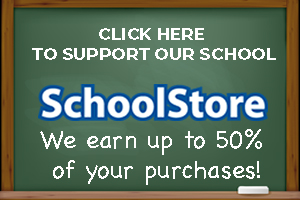 SchoolStore.com is an online shopping mall where over 200 nationally known online merchants have agreed to give a percentage of sales to K-12 schools. Companies like WalMart.com, Sears, Target, DisneyStore.com, Family Book Store, and Oriental Trading Company participate. Most merchant contributions to your school will average 5%-10% but some go as high as 50% of sales!