"Connecting People to Christ in His Word and Love."
Welcome to Trinity Lutheran School
1200 N 56th Street  Lincoln, NE  68504 | 402-466-1800
---
 Chapel on most Fridays 8:30am in the Gym
---
Click here to view or print the 2014-2015 Choir Schedule
In Other News….

Some updates/reminders:
 Next week is

Red Ribbon Week

. Please wear red all week!
From the Principal: We are going to allow costumes for Friday, October 31st this year. Parents, we ask for your help in the costume choices. As we are a Christian school, we ask for no demonic, satanic or scary costumes (e.g. - witches, zombies, ghosts, werewolves, vampires, monsters, or gory (bloody) costumes). We also ask students to refrain from color dying their hair or putting make-up on their faces. Students may come to school in their costumes but will be asked to leave off any headgear or masks for chapel in the morning. Thank you for your cooperation and understanding.
Lincoln Lutheran will again be doing their part to help the community and fight hunger by participating in the Southeast Nebraska Student Hunger drive.  Thirteen area schools are working together to fill the Lincoln's Food Bank and also competing against each other to collect the most food per student.  Please help this effort by bringing your food donations to Lincoln Lutheran or Trinity Lutheran between now and November 4th. (No glass please.)
Included in today's attachment are:
Tiger Tale
Lincoln Lutheran Announcements
Mother/Daughter Tea Invite
TLC Children Assisted Worship Schedule
PTL November Flyer
Starry Nights Flyer
---
To order online go to www.gaschoolstore.com
Trinity Online Store # 2503233
---
Support Trinity Lutheran School by shopping with SchoolStore.com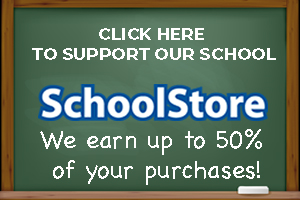 SchoolStore.com is an online shopping mall where over 200 nationally known online merchants have agreed to give a percentage of sales to K-12 schools. Companies like WalMart.com, Sears, Target, DisneyStore.com, Family Book Store, and Oriental Trading Company participate. Most merchant contributions to your school will average 5%-10% but some go as high as 50% of sales!