"Connecting People to Christ in His Word and Love."
Welcome to Trinity Lutheran School
1200 N 56th Street  Lincoln, NE  68504 | 402-466-1800
---
 Chapel on most Fridays 8:30am in the Gym
---
Click here to view or print the 2014-2015 Choir Schedule
In Other News….

Tonight (Friday, December 12th) is the K-5 Christmas Program at Trinity Lutheran Church (12th & H).  Doors open at 6:00, students are to be in their classrooms by 6:30 and the show starts at 7:00.  See you there!
Please note the following price changes for our ESD program effective January 1st, 2015:

After school care will increase to $6.00/hr.
Before school care will increase to a flat rate of $5.50.
Non-school day will increase to $35.00/day, $25.00/day for second child.
Remember to sign up for the Holiday Light Bus Tour – the flyer is attached! Please sign up by Thursday, December 18th so we have an accurate count!  We will be collecting coats/hats/gloves that night as well to donate to Lutheran Family Services.
There are still a lot of FREE Trinity polos at school.  Please take any that you want!!
Christmas is around the corner!  If you have a Christmas card you'd like to share with us, we'd love to display it.
While you are doing your online holiday shopping remember to use schoolstore.com!  Our school code is: #64008.
Click here for December 12th's EPIN. Included are:
Tiger Tale
Lincoln Lutheran Announcements
Advent Singing Flyer – Sonbeam Singers (K-2)
Christmas Vacation Childcare Sign-up
Christmas Program DVD Order Form
Champions Basketball Camp (3rd-5th Grade)
GOTT Registration Form
PTL Christmas Light Tour Flyer
Have a restful weekend!
---
To order online go to www.gaschoolstore.com
Trinity Online Store # 2503233
---
Support Trinity Lutheran School by shopping with SchoolStore.com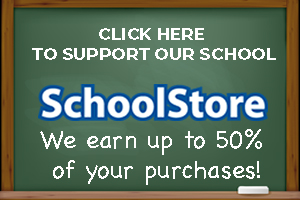 SchoolStore.com is an online shopping mall where over 200 nationally known online merchants have agreed to give a percentage of sales to K-12 schools. Companies like WalMart.com, Sears, Target, DisneyStore.com, Family Book Store, and Oriental Trading Company participate. Most merchant contributions to your school will average 5%-10% but some go as high as 50% of sales!