"Connecting People to Christ in His Word and Love."
Welcome to Trinity Lutheran School
1200 N 56th Street  Lincoln, NE  68504
| 402-466-1800
---
 Chapel on most Fridays 8:30am in the Gym
Video Links: Operation Christmas Child, Red Ribbon Week, Super Cool Laser Show!
---
2013 – 14 THEME: "Trust in Jesus!" Theme Bible Verses: Proverbs 3: 5- 6
2013-2014 Choir Schedule for all Groups
---
The ECE Christmas Program is tonight at 6:30, doors open at 6:00.

 

Students should be in their classrooms at 6:00.
Kind-5

th

students need to be dropped off

at Trinity Lutheran Church (12th & H)

both Tuesday, December 10th and Wednesday, December 11th not before 7:45  am.

 

Please make sure to turn in your form that lets us know if your child(ren) are riding  the bus back to school or being picked up at church on Tuesday, December 10

th

by Monday if you haven't done so already.

 

Please make sure your Kind-5

th

students are wearing their blue polo shirts for the dress rehearsal at church Wednesday, December 11th.
Drama club will not meet again until Wednesday, February 5th.
There is no "Guys on the Go" on Tuesday, December 10th.

 

They will meet Tuesday, December 17th instead.

    

Check out the article on the Lincoln Journal Star website about the snowplow blades
Next week (weather permitting), we will be working on our front school parking lot.  The first construction area will be repairing the two sink holes (between doors # 2 & 3) located near the south entrance of our parking lot.  We also will be repairing the curb near the school entrance (door # 1).  Please be aware of the construction equipment and the repair areas while driving and parking.  Thank you for your understanding and cooperation.
Remember to check out Trinity Lutheran School's Facebook page!  There are a lot of pictures of the snowplow blade painting, the Book Fair, the carnival, the Mother/Daughter Tea, and the 2nd Graders helping out with Operation Christmas Child.
---
To order online go to www.gaschoolstore.com
Trinity Online Store # 2503233
---
Support Trinity Lutheran School by shopping with SCRIP!
Full Order Form Church and School
We do have a different order form with a greater variety of SCRIP cards available… but this form will give you a list of what we keep on hand for quick purchases. Contact the School office if you or catch the SCRIP people after school if you have questions.
---
Support Trinity Lutheran School by shopping with SchoolStore.com
SchoolStore.com is an online shopping mall where over 200 nationally known online merchants have agreed to give a percentage of sales to K-12 schools. Companies like WalMart.com, Sears, Target, DisneyStore.com, Family Book Store, and Oriental Trading Company participate. Most merchant contributions to your school will average 5%-10% but some go as high as 50% of sales!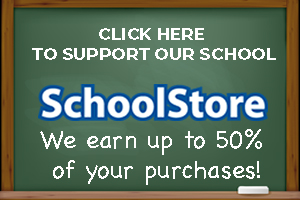 1) Click here to go to the site
2) Click on the find school button at the top
3) For City, State put in Lincoln and select Nebraska
4) Click on Choose School next to "Trinity Lutheran Grade School" in the list that appears, and start shopping!