"Connecting People to Christ in His Word and Love."
Welcome to Trinity Lutheran School
1200 N 56th Street  Lincoln, NE  68504 | 402-466-1800
---
 Chapel on most Fridays 8:30am in the Gym
---
In Other News….
Parent-Teacher Conference schedules are in your child's PIN envelope.  If any changes need to be made, you need to contact your child's teacher.
The Barnes and Noble Book Fair is Friday, October 10th.  Our K-5th choir will be singing at 10:00 and teachers will be reading before and after.  Hope to see you there!
Sunday afternoons the Champions Football Team plays at Lincoln Lutheran at 2:30 pm.  Admission is free and concessions are available!
Remember to check out Trinity Lutheran School's Facebook page!  Check out all of the Super Day pictures and even a link to Channel 8's coverage of the super soaking!
---
To order online go to www.gaschoolstore.com
Trinity Online Store # 2503233
---
Support Trinity Lutheran School by shopping with SchoolStore.com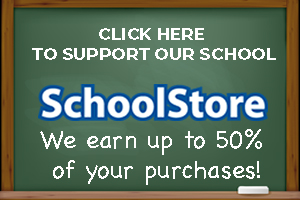 SchoolStore.com is an online shopping mall where over 200 nationally known online merchants have agreed to give a percentage of sales to K-12 schools. Companies like WalMart.com, Sears, Target, DisneyStore.com, Family Book Store, and Oriental Trading Company participate. Most merchant contributions to your school will average 5%-10% but some go as high as 50% of sales!