"Connecting People to Christ in His Word and Love."
Welcome to Trinity Lutheran School
1200 N 56th Street  Lincoln, NE  68504 | 402-466-1800
---
 Chapel on most Fridays 8:30am in the Gym
---
In Other News….
Way to go Trinity families!  As of Wednesday we sold over $7,200 in our GAO fundraiser and Mr. Dehning gave out 95 bears Friday….so, do you think we made our goal??
Can you believe it's almost Carnival time!?!?  September 26th is the "Hot Deal" day – get 120 tickets for $20.
Remember to check out Trinity Lutheran School's Facebook page!  There are a lot of pictures and even videos of the "Juice Box Challenge" making it's way around our school.
---
To order online go to www.gaschoolstore.com
Trinity Online Store # 2503233
---
Support Trinity Lutheran School by shopping with SchoolStore.com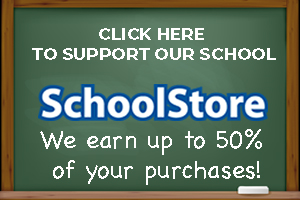 SchoolStore.com is an online shopping mall where over 200 nationally known online merchants have agreed to give a percentage of sales to K-12 schools. Companies like WalMart.com, Sears, Target, DisneyStore.com, Family Book Store, and Oriental Trading Company participate. Most merchant contributions to your school will average 5%-10% but some go as high as 50% of sales!