"Connecting People to Christ in His Word and Love."
Welcome to Trinity Lutheran School
1200 N 56th Street  Lincoln, NE  68504 | 402-466-1800
---
 Chapel on most Fridays 8:30am in the Gym
---
Click here to view or print the 2014-2015 Choir Schedule
In Other News….

It's Parent-Teacher Conference time again!  Please click here to sign up online!
Make & Take for 3rd grade will meet Tuesday, January 27th
National Lutheran Schools Week is January 25th-30th.  See the attached schedule for all of the fun events planned!
The menu has been voted upon and set for Tuesday (1/27) and Wednesday (1/28) during NLSW.  Tuesday's lunch will be: Pizza, Broccoli, Fruit and Milk. Wednesday's lunch will be: Nachos, Corn, Mandarin Oranges and Milk.
If you ordered a Christmas DVD it is in your child's PIN.  It is a 2 disc set instead of both programs on one DVD.  The day school program is missing about the last 30 seconds of the program.
Our January Chapel service project is for Lincoln Crisis Pregnancy Center.  They are asking for diapers, baby clothes, baby wipes, and baby hygiene items.

The biggest need right now is for size 3 and larger diapers

. Please place all items in the barrels by the end of the month.
In last week's E-Tiger Tale, we had a mistake.  Social Studies curriculums are available NOW through Thursday, January 29th for your input.  We apologize for the error. Trinity Lutheran School is on a five year curriculum cycle-which means that every five years, we review every core curriculum taught on our campus. This year is Social Studies.  On Tuesday, January 20th, the Kindergarten through 5th grade teachers studied, researched, and reviewed our current social studies curriculum (Harcourt/Houghton-Mifflin) as well as other social studies curriculums (Macmillan/McGraw-Hill, Pearson, and Harcourt/Houghton-Mifflin.)We would also welcome your input.  From now until January 29th, we will leave out the social studies curriculums in our Resource Room (#207) for you to look over.  I will have a worksheet for you to fill out and you may leave your comments, concerns, thoughts, and dreams.   
Click here for January 23rd's EPIN. Included are:
Tiger Tale
Lincoln Lutheran Announcements
NLSW Schedule of Events
NLSW Singing at Trinity Flyer
Parent/Teacher Conference Paper Sign-up Form
Lutheran Schools of Lincoln Flyer
---
To order online go to www.gaschoolstore.com
Trinity Online Store # 2503233
---
Support Trinity Lutheran School by shopping with SchoolStore.com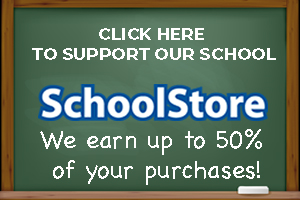 SchoolStore.com is an online shopping mall where over 200 nationally known online merchants have agreed to give a percentage of sales to K-12 schools. Companies like WalMart.com, Sears, Target, DisneyStore.com, Family Book Store, and Oriental Trading Company participate. Most merchant contributions to your school will average 5%-10% but some go as high as 50% of sales!