Welcome to Trinity Lutheran School
"Connecting People to Christ in His Word and Love."
1200 N 56th Street  Lincoln, NE  68504 | 402-466-1800

---
 Chapel on most Fridays 8:30am in the Gym
---
Enrollment for 2016/2017 is open! 
Click here for tuition information.

***Financial Aid is only available for Kindergarten-5th Grade***



Would you like more information? Click here or give us a call – 402-466-1800!
---
In Other News….
Thank you for yet another wonderful year!  We have enjoyed spending our days with your children!  Please have a safe and happy summer!  Hope to see many of you at Summer Camp :)
Summer Office Hours
The front office will be open from 9:00 am—2:00 pm Monday-Friday this summer.  SCRIP will be available during those hours.
2016/2017 School Shirts
School shirts for next year will be ORANGE! Please click here to let us know what size your child(ren) will need.  There is no fee for the shirt—it is included in the registration fee.
Yearbooks
It's not too late to order a 2015/2016 Yearbook.  Please click here to order.  Payment will need to be received prior to getting the yearbook.
Upcoming Events
Fri. August 12 Movie Night at TLC (12th & G) 8-10:30 pm: "Kung Fu Panda 3"
---
Support Trinity Lutheran School by shopping with SchoolStore.com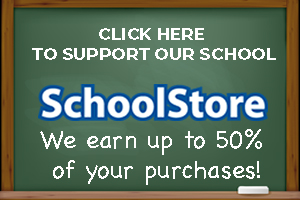 SchoolStore.com is an online shopping mall where over 200 nationally known online merchants have agreed to give a percentage of sales to K-12 schools. Companies like WalMart.com, Sears, Target, DisneyStore.com, Family Book Store, and Oriental Trading Company participate. Most merchant contributions to your school will average 5%-10% but some go as high as 50% of sales!