"Connecting People to Christ in His Word and Love."
Welcome to Trinity Lutheran School 1200 N 56th Street  Lincoln, NE  68504 | 402-466-1800
---
 Chapel on most Fridays 8:30am in the Gym
---
Click here to view or print the 2014-2015 Choir Schedule
Current 2014-2015 School Calendar
NEW 2015-2016 School Calendar as Approved by School Board

In Other News….
If you need childcare on our upcoming non-school days (April 6th and 7th) you need to be signed up by Tuesday, March 31st.  There is no childcare offered on Friday, April 3rd.
Thank you for turning in your Campbell labels and Box Tops for Education. As a school, we brought in over 15,000 total. The Kindergartners won their classroom challenge bringing in over 2,000 as a class.
Keep selling those plants!  Every week the top seller gets to do the money long jump and anyone that sells over $50 worth of plants will get one ticket for a drink or snack and if you sell over $75 you will get two tickets for a drink and a snack. Orders need to be in by Thursday afternoon to qualify for that Friday's prizes.
Click here for March 27th's EPIN. Included are:
Tiger Tale
Lincoln Lutheran Announcements
April Lunch Menu
Champions Volleyball and Football Flyers
Ride the Waves Permission Slips
Summer Camp Flyer and Registration
---
To order online go to www.gaschoolstore.com Trinity Online Store # 2503233
---
Support Trinity Lutheran School by shopping with SchoolStore.com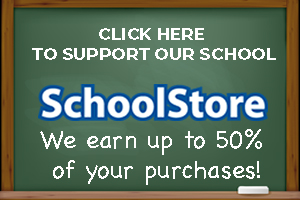 SchoolStore.com is an online shopping mall where over 200 nationally known online merchants have agreed to give a percentage of sales to K-12 schools. Companies like WalMart.com, Sears, Target, DisneyStore.com, Family Book Store, and Oriental Trading Company participate. Most merchant contributions to your school will average 5%-10% but some go as high as 50% of sales!