"Connecting People to Christ in His Word and Love."
Welcome to Trinity Lutheran School
1200 N 56th Street  Lincoln, NE  68504 | 402-466-1800
---
 Chapel on most Fridays 8:30am in the Gym
---
NEW 2015-2016 School Calendar as Approved by School Board
Click here to view or print the current Choir Schedule

In Other News….
Dear Parents,
The Nebraska District of the LCMS selects one outstanding teacher in an elementary or high school and one outstanding early childhood educator from among the nominees submitted.  This year's awards will be presented at the business meeting on Friday, October 23 at the Educators' Conference at Concordia Jr-Sr High School, Omaha.
The nominee for Nebraska District Outstanding Lutheran Educator shall:
Have a Lutheran Teachers Diploma and be on the Commissioned Minister roster of The Lutheran Church—Missouri Synod.
Be actively serving as a teacher or administrator in a Nebraska District Lutheran school. The nominee may be a teacher at any level from early childhood through high school or an administrator.
Nomination Process:
Peers, pastors, parents, or school board members may nominate candidates for the award.
Completed nomination forms must be sent to the District Office before the deadline.
After the pool of nominees has been narrowed, the selection committee will contact school administrators for additional information.
To nominate an educator, complete the online form:  https://goo.gl/nmDM0n.
The deadline for nominations is September 20.  Thank you for taking time to recognize a teacher!
Other Tidbits...
We welcome Ms. Kayla Sombke to Trinity Lutheran School.  Ms. Sombke is a student at Concordia University.  Mrs. Leimbach will be hosting Ms. Sombke during her Student Teaching I experience from September 1st through October 15, 2015.
THANK YOU! - Thank you to the 30 families that took time to respond to the survey regarding the Monday, August 10 Information Night.  We value your feedback and will take note of the changes that were offered.
Please remember to not stop and let your children out on the top of the hill in the parking lot.  This causes traffic to back up onto 56th street and is very dangerous.  Please take the time to park your vehicle.
Please encourage Grandparents and Friends and Neighbors to save the Campbell Soup Labels and give them to you to bring in to a Trinity classroom.  The class that brings in the most Campbell Soup Labels will have an ice cream party at the end of the year.  That class will also be able to select an item to purchase for their classroom.
Do the Campbell Soup Labels really make a difference?  Trinity currently has credit for over 70,000 labels which are worth over $750 dollars that can be used to purchase recess and PE equipment and other school supplies and resources.
Thank you for supporting the collection and redemption of the Campbell Soup Label program!
Upcoming Events:
Monday, August 31st:     GAO Fundraiser Kick-Off @ 10:30 (see attached flyer for more info)
Tuesday, Sept. 1st:           Make & Take, Kindergarten
Thursday, Sept. 3rd:         Picture Day
Mile Munchers begins – 7:25-8:00 am
Book Club begins – 3:30-4:15 pm
Friday, Sept. 4th:               Picture Day
Chapel @ 8:35 am; Message – Mr. Geidel, Anthem – 3rd
Einstein's Closet begins – 3:15-4:00 pm
Tiger Girrrlz begins – 3:15-4:30 pm
Saltdogs Family Event – tailgate @ 6:00 pm; game @ 7:05
 *Please note that Game Club will not start until September 14th.*
Do you have board games or card games at home your family no longer uses? The Game Club is looking for games (new or used)!  Some suggestions of board games the Club is looking for are Sorry, Jenga,  Trouble, Checkers, Mancala, Chinese Checkers, etc. The Game Club is also looking for card games such as Decks of Cards, Skip-Bo, Uno, etc.
The Game Club would welcome new or used games, but please check to ensure all used games have all the necessary pieces. Thank you!
Click here for the following forms:
GAO Fundraiser Flyer
Lincoln Lutheran Announcements
Choir Flyer
---
To order online go to www.gaschoolstore.com Trinity Online Store # 2503233
---
Support Trinity Lutheran School by shopping with SchoolStore.com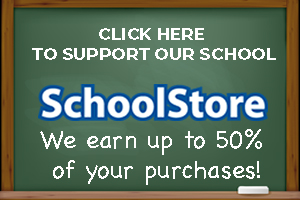 SchoolStore.com is an online shopping mall where over 200 nationally known online merchants have agreed to give a percentage of sales to K-12 schools. Companies like WalMart.com, Sears, Target, DisneyStore.com, Family Book Store, and Oriental Trading Company participate. Most merchant contributions to your school will average 5%-10% but some go as high as 50% of sales!