"Connecting People to Christ in His Word and Love."
Welcome to Trinity Lutheran School 1200 N 56th Street  Lincoln, NE  68504 | 402-466-1800
---
 Chapel on most Fridays 8:30am in the Gym
---
Click here to view or print the 2014-2015 Choir Schedule
Current 2014-2015 School Calendar
NEW 2015-2016 School Calendar as Approved by School Board

In Other News….
This Sunday we will be celebrating 5 ministry anniversaries!  Come to Trinity Lutheran Church at 9:15 am for a cake and card reception for the following anniversaries:

Miss Bonnie Naber – 40 year
Mr. Mervin Dehning – 35 years
Mrs. Sheila Ziems – 15 years
Mr. Roy Bartels – 10 years
Mr. Curtis Griess – 5 years

You may have noticed plant sale volunteer sign-up sheets in your child's classrooms.  They are now online as well.  Please sign up here:

www.SignUpGenius.com/go/10C0C45AFAE22A5FA7-plant/

Coming Soon! "A Spring Fling" - a banquet with entertainment featuring our Trinity School Children serving a Chicken Parmesan meal and entertaining us with words of wisdom and music. March 15, 2015, Trinity Fellowship Hall 5:30 pm. Tickets available beginning Feb. 15 from the school office, Trinity church office and after services at Trinity. Tickets: $5.00 Students of Trinity who participate on March 15th will receive their meal FREE. Please sign-up participating students on-line so we know how many are coming:

www.SignUpGenius.com/go/10C0C45AFAE22A5FA7-spring/

  This event is sponsored by Trinity Lutheran Fellowship Board.
Click here for February 27th's EPIN. Included are:
Have a blessed weekend!
---
To order online go to www.gaschoolstore.com Trinity Online Store # 2503233
---
Support Trinity Lutheran School by shopping with SchoolStore.com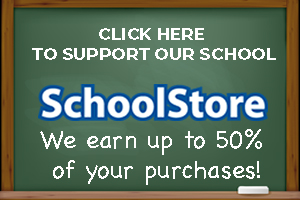 SchoolStore.com is an online shopping mall where over 200 nationally known online merchants have agreed to give a percentage of sales to K-12 schools. Companies like WalMart.com, Sears, Target, DisneyStore.com, Family Book Store, and Oriental Trading Company participate. Most merchant contributions to your school will average 5%-10% but some go as high as 50% of sales!