"Connecting People to Christ in His Word and Love."
Welcome to Trinity Lutheran School
1200 N 56th Street  Lincoln, NE  68504 | 402-466-1800
---
 Chapel on most Fridays 8:30am in the Gym
---
---
2013 – 14 THEME: "Trust in Jesus!" Theme Bible Verses: Proverbs 3: 5- 6
2013-2014 Choir Schedule for all Groups
---
Link to the 2014-2015 School Calendar as Currently Approved by School Board
Discounted Pre-Registration starts on February 1st 2014 and runs to March 14th for all current and new students!
Click here for Early Childhood/Preschool or Elementary Registration forms and information for 2014-2015 school year!
NOTE: If you are getting a form from the above link, most of the form can be filled out on your computer before printing, Then all that remains after printing is a signature and to circle a few remaining options on the form. All online forms will need to be printed and a paper copy with signatures returned to the school. Thank you!
---
Schedule your LifeTouch portrait session online!
All families from the church and school are invited to get a photo taken by a professional organization. All non-church families are invited, too, and will receive a free photo of their family, but will not be included in the member directory.
---
Remember to Spring Ahead this weekend!
If you need childcare for the upcoming non-school day (Monday, March 17th) you need to be signed up by Wednesday, March 12th.
Thank you to everyone who participated in Jump Rope for Heart.  The total donation this year was $1,938.00!!
If your child is participating in GOTT individually, you will receive their schedule in your child's PIN. Mr. Dehning would like all creative writing and art projects BEFORE Friday, March 21st.  That is the day those projects are due at Concordia. Thank you!!
Also in your child's PIN is the plant sale packet – get ready for spring!!
The Yearbook committee is starting to plan – parents, if you have any pictures from field trips or any school activities we would love to see them if you are willing to share!
Effective January 1st, 2014 , afterschool care prices will increase to $5.50/hour.
Check out the article on the Lincoln Journal Star website about the snowplow blades
Remember to check out Trinity Lutheran School's Facebook page!  There are a lot of pictures of NSLW, Daddy/Daughter Dance, Ride the Waves, the snowplow blade painting, the Book Fair, the carnival, the Mother/Daughter Tea, and the 2nd Graders helping out with Operation Christmas Child.
---
Support Trinity Lutheran School by shopping with SCRIP!
On Hand Order Form & Full Order Form 
Full order form has a greater variety of SCRIP cards available… but the On Hand form will give you a list of what we keep on hand for quick purchases. Contact the School office or catch the SCRIP people after school or at Trinity Church if you have questions.
---
To order online go to www.gaschoolstore.com
Trinity Online Store # 2503233
---
Support Trinity Lutheran School by shopping with SchoolStore.com
SchoolStore.com is an online shopping mall where over 200 nationally known online merchants have agreed to give a percentage of sales to K-12 schools. Companies like WalMart.com, Sears, Target, DisneyStore.com, Family Book Store, and Oriental Trading Company participate. Most merchant contributions to your school will average 5%-10% but some go as high as 50% of sales!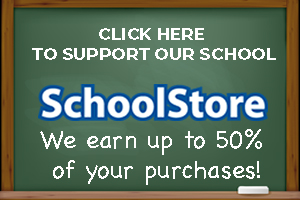 1) Click here to go to the site
2) Click on the find school button at the top
3) For City, State put in Lincoln and select Nebraska
4) Click on Choose School next to "Trinity Lutheran Grade School" in the list that appears, and start shopping!